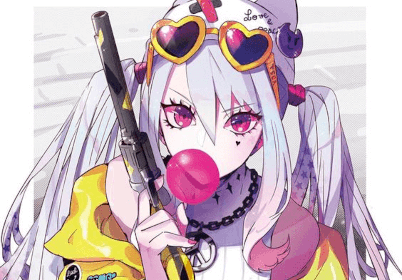 Player
C++ Character Generator
A basic program designed as the basis of an RPG-like character generator developed in C++ for educational and extracurricular purposes.
Installation
---
Migrate to your desired download location on your local machine using your (either) your console or terminal, and download this repository to your system using git clone:
git

 clone https://github.com/Justin-Byrne/Player.git
Utilize the Makefile within the Player subdirectory immediately under the root directory, and utilize the following command(s) for the platform that you are using:
Windows
>

 

make

 win32


>

 

make

 clean
Linux
>

 

make

 linux


>

 

make

 clean
Note: Your compiled binary output will be generated under the bin directory, inside the release directory. It's from this directory that you can execute your compiled file.
Usage
---
>

 Player --help

Usage:  Player 

<

[

option

]

||

[

no

]

>

 

[

name

]

 

[

class

]

 

<

[

max

]

||

[

int

]

 

[

str

]

 

[

vit

]

 

[

dex

]

 

[

lck

]

>



        Options:
                --help          Display this 

help

 and 

exit


                --version       Output version information and 

exit



        Params:
                

[

no

]

            Number associated with the generated character
                

[

name

]

          Name of the generated character
                

[

class

]

         Class of the generated character
                

[

max

]

           Max boundary to couple with a minimum boundary of 

1


                                

for

 a random number generator generating values 

for


                                all 

5

 attributes: 

<

int

>

 

<

str

>

 

<

vit

>

 

<

dex

>

 

<

lck

>


                

[

int

]

           Set the value 

for

 the intelligence attribute
                

[

str

]

           Set the value 

for

 the strength attribute
                

[

vit

]

           Set the value 

for

 the vitality attribute
                

[

dex

]

           Set the value 

for

 the dexterity attribute
                

[

lck

]

           Set the value 

for

 the luck attribute
Presently, there are two methods of generating a character with this program:
>

 Player 

1

 Bob Hunter 

20
>

 Player 

2

 Bob Hunter 

8

 

10

 

17

 

12

 

7


Model
---